On 31st July 2015, my little bundle of joy was born … and it has officially been almost 13 months since then!
Sunday 31st July 2016 marked one year since Phoenix first saw the light in the world – and obviously, as his mother, I wanted to do something incredibly special to commemorate that. Therefore, what better way to do that than to have a party surrounded by his family and friends!
For me, this birthday party turned out to be an absolute shambles.
Here's the reasons why …
A few months before Phoenix's birthday, I stupidly broke my ankle while trying to get into my house after being locked out. It wasn't just simply a matter of putting on a cast and bob's your uncle – it was SO bad I had to get surgery to get metal plates and screws put in place as I had destroyed my ankle to the point where it wouldn't be able to heal on its own. (Let's just say if I was a horse – I'd be dead)
This meant that I had to move back in with my dad in Cookstown for them few months while I recovered. His apartment is all on one floor which meant I never needed to climb any stairs … stairs were not my friend at that point.
Therefore, THIS meant that I had to organise everything long distance for Phoenix's party while stuck in a recliner hopping around on one leg – which is fine because of the wonders on the internet, but it also comes with many problems.
This is where the miscommunication set in. I had initially told my family that his party was on Sunday 31st at 2pm in our house in Belfast. A while afterwards I found out that Phoenix's granny booked Saturday 30th of work instead – which is absolutely totally fine! There's still time to change the date at this point so why not have the party on Saturday instead. The party was then organised for Saturday 30th July at 2pm at our house in Belfast.
All seemed well until the day of the party.
My father and my sister both agreed to come up to the house earlier that day to help clean up the house as at that point, we didn't have a working hoover or a selection of cleaning supplies. My father however ended up with a pain in his leg (which he still has bless him) so they almost didn't make it up – they did, but later than intended.
This wouldn't have been a problem initially – but then it became a problem. The problem was that I told my family to come at 2pm. Luke told his family 12pm. I literally crumbled inside, almost burst into tears and had a heart attack all at once. 2 hours were stripped away from the schedule in my head and I physically couldn't pull the time away from anywhere else. This meant that Luke's side of the family arrived way earlier than I anticipated – and we ended up cleaning and hoovering and all sorts WHILE they were there to enjoy a one year old's birthday party – it then gave a bad impression of my family and made us appear to be super rude (which was not the intention AT all!)
Now I know this doesn't sound like an appropriate excuse. I should have got up earlier or cleaned the night before – organised my time better. However, when I got up at 7am the morning of the party, I was running around while my leg was still in bad shape which made it very sore to walk on ALL day, Phoenix decided that particular day was a good day to be a wee shit and not sit still for two minutes and try his hand at accomplishing everything that he wasn't allowed to do and I was doing everything on my own while Luke was happily asleep and blissfully unaware upstairs – I literally felt like I was about to explode and implode all at once.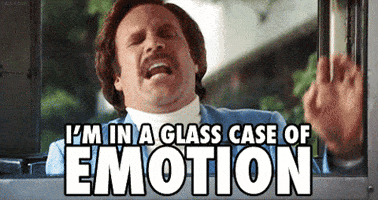 This is why when everyone arrived both later and far earlier than expected I just wanted to cry – I don't think I'd ever been so stressed. I also felt like a really bad hostess as I had to do all these other things and not socialise and catch up with them – leaving them to their own devices.
Why was I so obsessed with having a clean house you may ask? Well – this would be the very first time that  my family and Luke's family had ever been in our house. This would also be the very first time that they all met each other. I was literally a nervous ball of 20 million emotions … and I was far more worried about my own family if I'm being completely honest (which I shouldn't have been … but I know how they can be sometimes).
I think things went okay in that department but I know I'll never know for sure.
At least we had bought the food the night before – surely there'd be no problem there.
Wrong.
I had the food but not necessarily the devices needed to prepare said food.
Due to me running around like a headless chicken – my sister and one of my best friends ended up preparing the food for me. I had normal butter knives for the sandwiches but no actual bread knife so they looked rough around the edges. I only had one baking tray for all the hot items. I didn't have a proper knife to cut the cake – actually, Phoenix fell asleep before we had time for cake and presents so only a select few were able to actually have any cake in the end. People kept asking me if I had this or that or this other thing – and when I said I didn't have it I felt like shit. I felt like I was insufficient to have this bloody party in the first place.
(Now you all know how broke I am financially too … lol )
At least the cake turned out nice … 🙂
Then BOTH my phone AND Luke's phone died and due to us being so busy we never found the time to put either phone on a charger – hence why pretty much ALL of Luke's friends who were invited ended up not coming due to no form of communication (or they simply just didn't bother coming).
I had also pre-made and pre-wrote thank you cards for all the guests who did come to Phoenix's party ( I wouldn't have had the time to write them afterwards.)
Again, at least they turned out fine (apart from being cut of at the edges – but I blame FreePrints for that) 🙂
I ended up having quite a few spares as I either forgot to give them to certain people or said people never came. On one card in particular, I had written how the cake was really yummy, and I was thanking the cake maker for baking the cake in the first place. Cake maker however couldn't stay to see the cake be eaten so when he read that, he made a snide remark about it – which again, I didn't show it but it did upset me that such a big deal was made from it – I didn't predict that Phoenix would have collapsed from exhaustion before anyone could have any cake, I was merely trying to be polite (and for the record, the cake was yummy~).
I was also given grief about the parts of high chair lying around the kitchen – but that's a whole other story.
Before the party, I also had created a pinterest board filled with ideas for the party. I had all sorts of decor and balloons and everything planned. I ordered helium from Amazon to blow up some balloons I had bought … never arrived. I ended up having Phoenix's cousins help me blow up the normal balloons because I'm an idiot who can't blow up balloons herself. I wanted to make a DVD slideshow showing pictures of phoenix growing up on our TV …. didn't happen. I also wanted to make an actual video on the day of the party and make a cute wee birthday video for Phoenix … didn't happen. I had bought photo booth props for some fun funky photos … didn't happen – the list goes on.
As I said – complete and utter shambles.
Now I've had a lot of time to reflect since then – I've never been so stressed. When the day was over I just wanted to curl up in my bed and sob as I was exhausted from the stress and emotions from the day. I don't know why I let it get to me so much. There's just something about 'firsts'. I think it's because you know that there will always and only be one 'first' in everybody's life and you want to make that 'first' as amazing and special as possible.
This is where Mary and Martha come in. In the tale as told in the Bible, Mary and Martha were sisters who were hosting a party that Jesus was attending. Martha was the one preparing the food, cleaning the house and being hospitable while her sister Mary just sat around, listening to what Jesus had to say. Martha grew frustrated to the point where she confronted Jesus and asked him why he wasn't reprimanding her sister for not helping her with the party. He merely replied that he would have preferred if Martha had followed in Mary's footsteps, took a chill pill and just sat and enjoyed the company and the craic.
I have since realised that I was incredibly disappointed not on Phoenix's behalf, but on my own behalf. My emotions from the day came from a very selfish place. The party didn't come up to my expectations and I handled that situation behind closed doors like a spoiled child. In this case, I was very much Martha.
Phoenix however appeared to have a ball! He obviously never had a birthday or a party before – therefore he would have seen things through completely fresh eyes. Everyone that loved him and vice versa were there and they made that known to him. He had cake for the first time. He got loads of lovely gifts and cards and well wishes. At the end of the day, it is not the material things that make a day special – but rather who the day is shared with. In that regard, the party couldn't have been any more of a success.
(In this case – I really should have been the 'Mary' in the situation … I mean, look at that smile! That is truly all that matters in this world. :D)
If anyone was there specifically to judge though – well, they obviously weren't there for the right reasons then, were they?
—————————————————————————————————————
Thank you all so much for reading my blog! I apologize for the lack of updates … after everything that's been going on for the past few months, life has been pretty hectic! Hopefully now that I'm walking again and Phoenix is up to a LOT more mischief, I'll have lots more to update you about! Take care and have a lovely day! 🙂
Cathy~ xx